We Create the Perfect Mobile Software for You - Explore Innovation in Your Pocket!
At Made in Grqaphic Agency, we create exceptional mobile software for you. Our expert team collaborates closely with you to provide customized solutions that support your business and vision. We bring innovation to your fingertips, offering you the opportunity to impress users and surpass competition.
Our team specializes in mobile app development, using the latest technologies and trends to craft seamless user experiences. With a focus on user interface, performance, security, and scalability, we transform our mobile solutions into powerful tools that can elevate your business and engage your target audience.
By partnering with us, you can make your project stand out with creative and unique mobile applications. Our professional team ensures quality and continuity by employing the industry's best app development practices. Carry innovation in your pocket and join us to propel your business forward. You can reach out to us through the contact form on our website. We are eager to collaborate and explore success together.
BOOK A CALL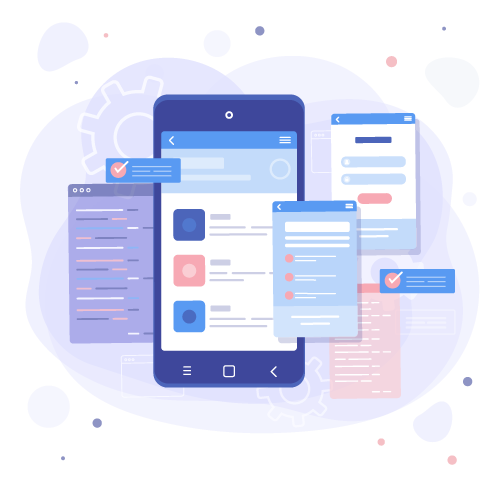 The next step is to schedule a consultation with us to discuss your business needs and goals.
We will work with you to create a customised plan that's tailored to your unique situation.
From there, We will implement and manage your campaigns, and provide ongoing support and analysis to ensure that you're seeing the best possible results.